Amazon Web Services (AWS) is the cloud platform offered by Amazon.com Inc (AMZN), and today is acting as a giant component of the e-commerce giant's business portfolio. Since it has grown steadily with a 30-percent range from the past few quarters, it is a competitor to other cloud computing platforms such as Microsoft Azure. 
Today, businesses don't have to plan for IT infrastructure such as servers in advance. It has made possible for them to access thousands of servers virtually within minutes by using the power of cloud computing. AWS has become the top choice for businesses. 
The up-front capital infrastructure costs get eliminated with AWS and it also helps to scale up a business. Being a smooth sailing product-market fit, there are hundreds of thousands of businesses that rely on it. It's a fact that AWS has also outcompeted Google Cloud and it leads the public cloud market with its share of 39%.
Introduction to Amazon EC2
Amazon EC2 was launched in 2006. Also, called as Elastic Compute Cloud (EC2) it allows you to use Amazon's environment for computing and control your computing resources completely. It is possible to rapidly scale capacity depending on your computing needs as Amazon EC2 allows you to get and boot new server instances in just a few minutes.
Benefits of Amazon EC2 are as below:
Easy to start with.

Web-scale computing with elasticity.

Low cost.

Complete control

Security

Flexible services for cloud hosting

Dependability 

Works in conjunction with other AWS components
If I ask you how many of you have the knowledge of web hosting and know how to manage a server? There won't be more than 1 or 2 and even if you have the knowledge would you be getting the time for that apart from planning for your business growth? 
No, right? Therefore, several web hosting companies started offering managed AWS cloud services to businesses so that their owner can work on growth strategies rather than doing server management.
One such provider that offers the best AWS cloud management in Australia is MilesWeb.
Introduction to MilesWeb
Started in 2012, MilesWeb is considered to be the default choice for beginners as well as business owners. Though having spent less time in the industry as compared to other providers, they have a great reputation in supporting their customers.
MilesWeb's customer support team is available round the clock and you can contact them via live chat and email. They also offer an extensive self-serve knowledgebase as well as video tutorials on common issues of web hosting. 
They offer both – Linux as well as Windows platform with their hosting plans. They offer hosting solutions such as shared, dedicated, VPS, WordPress cloud hosting, cloud, and reseller hosting.
MilesWeb's managed AWS cloud infrastructure enables you to concentrate on your growing business. You get complete peace of mind with their managed AWS cloud hosting solution.
If you have already purchased AWS cloud but not able to manage it, you can contact MilesWeb to make your AWS cloud journey smooth. 
Plans and Pricing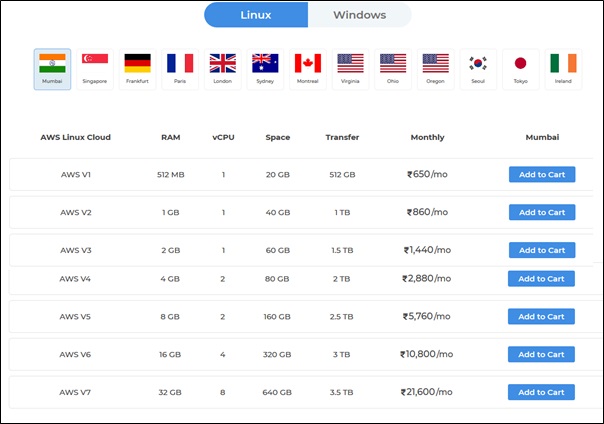 Managed AWS Cloud Hosting Features
Free Amazon Server Migration: Planning to migrate your Amazon cloud server to MilesWeb? MilesWeb team has a good experience in migrating thousands of websites without any downtime. They take care that your website works smoothly on their AWS server. All the critical files and databases are moved from your old Amazon cloud provider to their new managed AWS cloud server.
AWS Certified Team: MilesWeb has certified AWS professionals that have complete knowledge of the AWS cloud platform. They will guide you with accurate information on your issue as well as advice you ways to improve your website's performance. They also help to make your AWS server secure, powerful as well as hassle-free. 
Time Saving: Are you worried about investing time in server related tasks? No worries. MilesWeb's team does everything for you when it comes to your AWS management. May it be updates, patching or other daily operations, all is taken care of by their team. 
24/7 Available Support: Their team is available 24/7 and so you can contact them at any hour. They are ready to assist you via live chat and email for your AWS related queries. 
Server Monitoring: It is important that your website should always stay available for your visitors. In order to keep your AWS server up and running, their team keep a continuous watch on the traffic spikes, possible infections as well as other issues. 
Optimization and Growth: To take the advantage of the latest AWS services, your AWS server is enhanced for performance, security as well as expenditure. 
Increased Productivity: Concerned about your AWS cloud platform administration? Don't be. MilesWeb's team will help in continuous monitoring of the traffic spikes, other issues and infections.  
Server Location Choice
You can select the server location as per your choice from the different server locations offered.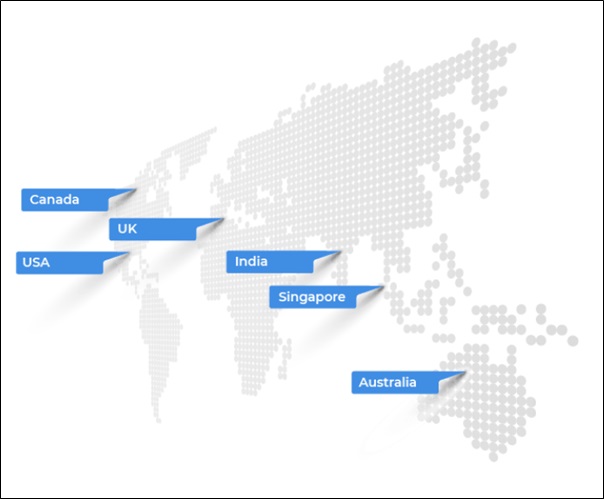 Customer Reviews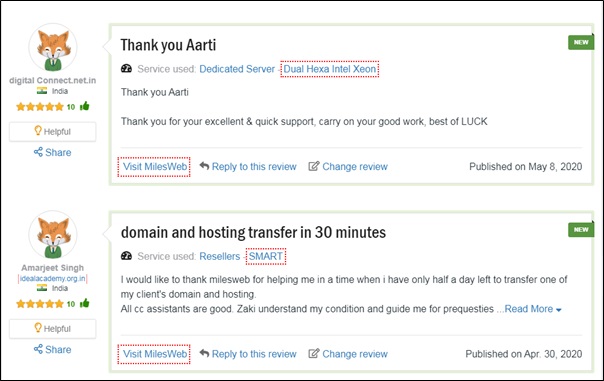 The Verdict
There are several things which you might love about MilesWeb. They offer flexible AWS cloud hosting plans, fast setup, top-notch web-based customer support, and excellent uptime. So, you can count on them to keep your site up and running. You may find MilesWeb offers just what you need for getting and keeping your website online.